Product Description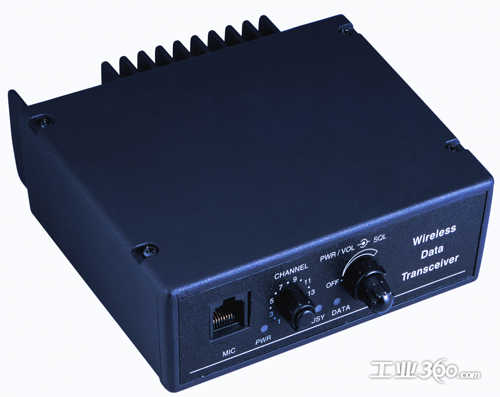 The RS485 wireless modem is a robust, and powerful wireless transceiver with airspeed of 16000bps for long distance and high bandwidth communication.
Operating at 470MHz and up to 1.5W, RS485 provides powerful and secure two-way wireless communication. Such as challenging outdoor environments for typical industrial monitoring and control applications such as oil and gas wells, compressor stations, fluid storage tanks and utility meters
In order to ensure the reliability and stability of the equipment, it adopts high-performance industrial 32-bit CPU and multi-layer software control and hardware protection mechanism.
Specifications
1. General
(1) Operating frequency range: 470MHz
(2) Channel spacing: 25 KHz
(3) Number of channels: 16
(4) ANTENNA IMPEDANCE: 50 Ohm unbalanced
(5) OPERATING TEMPERATURE: -40 to +70℃
(6) FREQUENCY STABILITY TCXO:±1.5ppm
(7)OPERATIONVOLTAGERANGE: 11Vdc to 14.5V DC
(8) STAND-BY CURRENT: 85mA
2. TRANSMITTER
(1) RF OUTPUT POWER: 1.5W programmable
(2) OUTPUT 2ND HARMONIC: less than –65dB
(3) SPURIOUS EMISSIONS: less than 0.25uW (30MHz to 1GHz)
(4) MAXIMUM FREQUENCY DEVIATION: ±5KHz
(5) REFERENCE OSCILLATOR: TCXO
(6) RF IMPEDANCE: 50 Ohm unbalanced
(7) CURRENT DRAIN: 6.0A @25W output power
(8) FM HUM AND NOISE RATIO: greater than –50dB
(9) AUDIO FREQUENCY DISTORTION: 3% 1KHz for 3KHz deviation (under normal test condition)
(10) AUDIO FREQUENCY RANGE: 300Hz to 3400Hz ±2dB
(11) TRANSMITTER ATTACK TIME: less than 20ms
2. RECEIVER
(1) TYPE OF RECEIVER:Crystalcontrolled double, super heterodyne
(2) INTERMEDIATE frequency: 45MHz(1st IF), 455KHz(2nd IF)
(3) SENSITIVITY: Better than 0.2uV @12dB SINAD
(4) SQUELCH SENSITIVITY: 0.1uV to 1uV programmable
(5) ADJACENT CHANNEL SELECTIVITY: greater than –70dB
(6) SPURIOUS AND IMAGE REJECTION: greater than –65dB
(7) OUTPUT AUDIO DISTORTION: 3% at 1KHz for ±5KHz deviation
(8) FM HUM AND NOISE RATIO: greater than 40dB
3. Data and Interface
(1) MODULATION: MSK
(2) AIR RATE: 16000bps programmable
(3) INTERFACE BAUD RATE: 1200 / 2400 / 4800 / 9600bps /12000/16000 bps programmable
(4) INTERFACE DATA BIT: 8 / 7 bit
(5) INTERFACE PARITY BIT: None / Even / Odd
(6) INTERFACE STOP BIT: 1 / 2 bit